What's on the Play List?
Click here to see what songs are in rotation at the IUMA site. Download or stream.
There you'll find some songs from Room 101's CD, "The Apocryphal Proverb of X and the Mermaid '69," and some new music from the soon to be released "welcome to dallas, mr. president."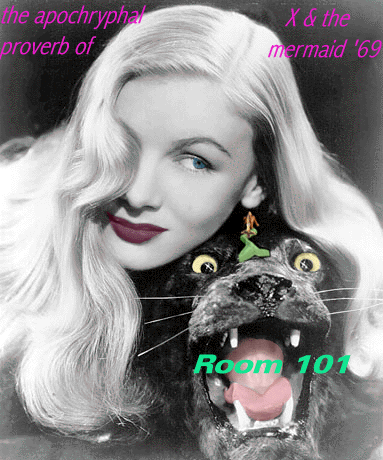 mp3 files are mono and squeezed to facilitate downloads. For glorious stereo and uncompressed versions get the CD.
If you have problems with the download files please contact us at